Experience With Bellelily
I was introduced to Bellelily last year when I was hunting for Christmas clothes. I felt like the website was very easy to navigate and had great prices, so it's been a go-to for me for the past year.
Bellelily is a legitimate company and is well known in fashion circles. They manufacture and sell high-quality department store clothing. Buying directly from the website gets you a fantastic discount and has a better selection.
Like many companies, they ship from China, but they ship globally and have an excellent English website. I like that it's so easy to navigate. It's a lot better than trying to sort through everything on Amazon. Everything just makes sense.
Bellelily specializes in the North American market and has inexpensive casual women's clothes for fashion-conscious women. They have more than 10,000 different styles to choose from.
I really love their costume jewelry and accessories. For five to ten dollars, you can pick up some really interesting turquoise, crystal, and rhinestone jewelry. The fashion looks great and it works with your other clothing.
I don't have any experience with ordering shoes from Bellelily, but it probably makes sense to order things with flexible sizes like sandals. Shipping times are pretty long to find out that your shoes don't quite fit.
I really do like a lot of their shoe styles, though. Their sneakers actually look really cool, and for only $20, you can't go wrong. They have a lot of plaids and animal print sneakers right now, but they change all the time, so it's worth keeping an eye on.
My Bellelily orders usually arrive in two or three weeks, but lately, it's been taking a little longer with the global shipping delays. That's been impacting every company though, so I can't hold it against them.
The sizes in Asia usually run a little smaller than in North America, so you might want to order something a size bigger than usual. I've been really lucky so far, and everything has fit perfectly, but I'm petite, so your experience may vary.
They do have a helpful guide that shows how sizing works. For example, an XL is a size 12 in the USA, but a size 16 in the UK. If you're not sure about your size, have someone measure your bust, waist, and hips in centimeters.
Because international sizes run smaller than North American sizes, it can be difficult to find plus-size tops, pants, and dresses. There are still lots of accessories, shoes, and jewelry to choose from, though!
The customer service is great if you have a problem. Most people have found that the company is really kind and goes out of its way to make problems right. Luckily, I haven't had any problems so far, which is a good sign, I guess.
My recommendation is to keep in mind that you're ordering directly from China, so make sure you get the right size. The customer service is fantastic, but you'll need to ship your returns back to China, so it's more difficult than a local return.
If you have any doubt, it's probably best to stick with one-size-fits-all items like jewelry and sashes. The prices and fashions are so good though, so it's worth getting measured properly. Just remember that sizes are going to be smaller than North American sizes.
I really like Bellelily, and I've had good luck so far. It's an open secret that most clothes are manufactured in Asia, so you might as well order directly from the source. That cuts out the middleman and will save you a lot of money over the long run.
What Is Bellelily?
According to the Bellelily website, Bellelily is a one-stop shop featuring the latest in women's fashion, accessories, home decor, and more. Their affordable collections are all about redefining trends, design excellence, and exceptional quality to satisfy the needs of customers.
Their design mission is to be fun and inspire confidence and help empower women to feel great. They make their products from safe and environmentally friendly materials to protect you and the planet.
After you place an order, they'll prepare your product and ship it to you within two business days. Since it's shipping from China, it generally takes about 2 weeks to arrive at your door.
Bellelily Alternatives
If you're looking for alternatives to Bellelily, you can check out Shein, Glik's, or Light in the Box.
You can check out our reviews for those websites here:
Bellelily FAQs
Is Bellelily a Reputable Brand?
Bellelily is a well-known discount fashion website. They work hard to build strong relationships with their customers. There have been some complaints from people who were unaware that American sizes are much larger than global sizes. You should definitely use their size guide.
Is My Data Safe When Using Bellelily's Website?
Yes, but hacks can happen to the best companies. It's probably a good idea to pay with Paypal, just to be on the safe side. The fewer websites that have your credit card, the safer it'll be.
How Long Does Bellelily Take to Ship?
According to the Bellelily website, shipping to North America takes 7-15 days. However, global transportation is disrupted in early 2022, and it's taking significantly longer than normal.
What Are Bellelily's Shipping Costs?
Bellelily shipping is free for orders over $119, otherwise, costs are calculated by weight.
Where Is Bellelily Located?
Bellelily operates out of China.
Where Does Bellelily Ship From?
Bellelily ships from their warehouses in China.
Are Bellelily Sizes Accurate?
Bellelily has a size guide. You need to get your measurements taken, or use the conversion chart. Be aware that North American sizes are much larger than in Europe or Asia, so if you're large in America, that's a 2XL in the United Kingdom.
What Is Bellelily's Refund & Return Policy?
You need to contact customer service before you return the package. They'll give you an address to ship to. If your original order had free shipping, you need to pay for the return shipping, otherwise, shipping is free.
Does Bellelily Have Good Customer Support? How Do I Reach Them?
You can reach customer service by email, Facebook, or by submitting a ticket to the help center.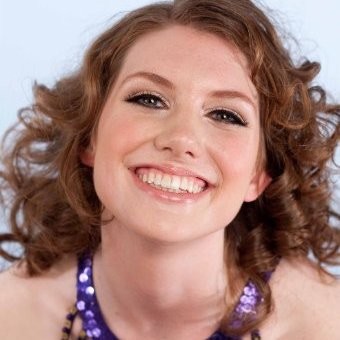 Writer with a background in ergonomics. Enjoys reviewing and discussing home furniture & clothing , that's comfortable and supportive for the entire family.