There's just something about jewelry that adds luxury, confidence & class to every outfit (even if you're just lazing around). One popular trend that's here to stay is minimalist jewelry! 
This chic & straightforward style of jewelry is hot, fashionable, versatile, and a must-have in every collection. We're going to talk all about minimalist jewelry & the best brands to shop for it!
What Is Minimalist Jewelry?
Minimalist jewelry is pretty easy to spot. Often referred to as "naked jewelry," this simple style is soaring in popularity. It makes use of the "less is more" approach to jewelry. Minimalist style jewelry could be small gold hoops, a little charm necklace, or anything else that isn't too intricate.
This barely there look is a trend that's here to stay. So, if you're ready to start rocking your own minimalist style, let's go over the top minimalist jewelry brands to know about.
Average pricing: $80 – $250
Mejuri, resting on the higher end spectrum of the minimalist style, is focused on bringing minimalist fine jewelry to your every day for more affordable prices. Their fine jewelry selection is hand-crafted and made to fit everyone. 
Their innovative styles are high-quality and will last you forever. With average prices falling between $80 – $250, this is a minimalist luxury brand you can feel happy shopping at!
Average pricing: $300 – $500
This brand is focused on creating beauty in their jewelry that inspires possibility. They work to make a change with their simple jewelry that leaves no carbon footprint and uses sustainable resources.
Their jewelry is lavish and luxurious (you get what you pay for). If you're looking for a lovely engagement ring, Vrai is the perfect spot.
Average pricing: $120 – $400
Missoma is a brand that focuses on individuality. They work to design semi-fine minimalist jewelry to allow freedom of expression & beauty, no matter what you're into.
Their inspiration comes from everyday moments; flowers, the way the clouds look, the sunset, etc. Overall, if you want authentic minimalist jewelry, Missoma is definitely one of the best in the business.
Average Pricing Varies
If you're looking for hand-crafted jewelry that pays attention to detail to create a more luxurious look without breaking the bank, Catbird is for you.
With engagement rings, bracelets & personalized jewelry, you can find just about anything your heart desires. Their jewelry definitely makes a statement.
Average pricing: $50 – $100
This lovely minimalist jewelry brand is easy on the wallet and has a variety of beautifully dainty pieces to choose from.
The best part is that most of their pieces are able to be customized with initials, dates, or even words depending on the jewelry piece! For example, their memoire ring makes the sweetest anniversary gift. You can't go wrong with this brand!
Conclusion
In conclusion, no matter what style of jewelry you prefer, you can be sure that these minimalist jewelry brands have got you covered for all your wants & needs. Remember, fashion doesn't have to cost you an arm & a leg, rather, it's the simplest things that make the biggest statement.
Like they always say, it's the little things in life that matter the most. And honestly, when it comes to minimalist jewelry, there has never been a truer statement spoken.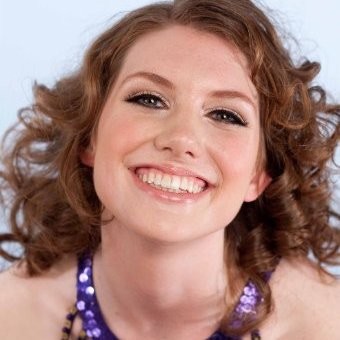 Writer with a background in ergonomics. Enjoys reviewing and discussing home furniture & clothing , that's comfortable and supportive for the entire family.