Just when you thought you've mastered the art of adulting – being able to cook your own meals, do your own laundry, pay for monthly bills, and whatnot – life may get a bit hard. Just like that. In today's very competitive and fast-paced work environment, you have no choice but to keep up. Although being able to manage and overcome daily challenges is quite fulfilling, we can't deny the fact that it can also be utterly consuming – physically and mentally. Although anxiety is something that we try to shrug off and let pass, it's still good to know that there are a variety of ways to help us manage stress and make us feel better. In today's detailed Komuso Design Review, I'll go over how this necklace can be the magical tool to remind you all you need is you and a breath to be relaxed and centered.
Each one of us has its own way to deal with stress and anxiety, and there's no wrong way of doing it. As long as it helps you keep calm, then I am happy for you. But let's take note that some people's way of calming is eating, smoking, etc. Habits and behaviors that have negative side effects. Today, I'll be sharing something I discovered while browsing some breathing techniques over the internet – hey, or was that I saw an Instagram ad?! I stumbled upon this "special" necklace by Komuso Design, which they call The Shift. According to the company, The Shift was designed by a therapist who drew inspiration from Japanese monks and their breathing techniques. It helps control your breathing by slowing down your exhales, allowing your body and mind to relax. It sounds far-fetched at first, but I still went on and decided to give it a try. It had a good refund and return policies, so I had nothing to lose but try. What I really wanted to try was: is Komuso durable? Is it water-resistant, will it get worse if it touches water? Will it scratch? And lastly, does it work? Will it help me to become calmer? So, did I experience the relief that The Shift is expected to give? I'll discuss my opinion below in my Komuso review, so read on!
Packaging and Design: Komuso Design Shift Review
A few days after I placed my order, Komuso Design The Shift package quickly arrived. The jewelry was wrapped neatly in a simple, yet obviously durable gray box. It came with a dust bag and an instruction manual inside. I got really excited to see The Shift in person and realized photos online don't give it justice.
Komuso offers The Shift in four different options or colors – 14k gold, rose gold, sterling silver, and slate. I was torn between getting the 14k gold and the rose gold necklace, but in the end, I got the 14k gold shift with the same chain color, which looks really great by the way (awesome choice Nesli!). I can definitely wear this necklace with any outfit, whatever the occasion.
The shift is very slick, and it has the Komuso logo and the word itself engraved. On the other side, Japanese characters meaning stillness are also engraved.
Also, the shift is manufactured here in the USA.
Performance: Komuso Necklace Review
First off, I'll explain briefly how it works. It's pretty straightforward – you just need to inhale through your nose and breathe out into the shift's tube for 10 seconds at least five times, one after the other. With this, you are doing a breathing technique that can help you achieve a "zen state". Not only will you feel calmer, but you can also expect your heart rate and blood pressure to decline and your mind and muscles to be more relaxed and become less tense.
I tried it immediately when I took it out of the box. On my first try, I really noticed a difference in my breathing – well, it slowed down, which is really what The Shift aims to do. From then on, I bring it wherever I go. Whenever I feel stressed out, especially in the morning and peak hours at work, I really found it very handy. I feel a sense of calm whenever I try slowing down my breathing, and in fairness, I just feel relaxed afterward.
Personally, I do yoga and other meditation techniques to help me ease my body and mind, but find it hard to just sit down and meditate. I think Komuso is a great addition to help me manage stress and anxiety on a daily basis. So yes, it works like a charm! I recommend it to everyone who experiences stress and tension whether at home or at work. Give this a try, and I would love to know what you think about it! I really hope it helps you relieve at least a big chunk of pressure and anxiety off your chest.
At one point though, I found myself breathing only with the necklace. You know, something happens, and I feel tense, and then realize I'm tense, and my hand goes to my Komuso Shift and I inhale and exhale, feel great… I didn't want to be addicted to it, so I took it off, and just pretended I had the necklace. And it worked again, then I continued using it.
I think Komuso anchors new awareness and behaviors, feels like you need a shift? Breath. At first, it builds this new habit with the necklace, but eventually, your neurological system will learn it as well. So it's really lovely! 😊
Oh one more note, EVERYONE will ask what it is. Especially guys get so curious about it. Maybe they like whistles? What is it? Need an ice breaker at a party? You got it! 😆
Ohh, wait, one more note… I recommend it to all my family and friends who are smoking or were smoking. Because one thing smokers get from smoking is "deep inhales and slow exhales". When they stop smoking, the body feels sad, as the breath is gone, they eat to feel a sort of happiness. If they got the Komuso, and I tell them they should have it, they wouldn't feel the miss or need of smoking or overeating. Deep breath gives the Prana – the life force that we all need, so regardless you believe in this or not, you can try to build a new habit of deep inhales and exhales in a chic way with Komuso. It works if you want it! Hope you enjoy my Komuso Design review, let me know if you have any questions.
Other Details:
Price: Ranges from $85 – $115 (depends on color)
Return policy: Accepts returns of unaltered and undamaged items within 30 days of purchase.
Shipping: Free shipping for Domestic USA orders via USPS.
FAQs
Where / which part do I exhale?
You should breathe through the side of the Shift with the angled edge (and logo) designed to rest your lips. The other side of the Shift is designed to attach itself to the chain or cord.
Should I inhale through the Shift?
No, that would slow down your inhalation which is not what the product is intended for. You should inhale through your nose before exhaling through the Shift.
What is it made of?
The Shift is made from 316 high polished stainless steel which makes it extremely durable, so no need to worry about plating fading or tarnishing. They just ask you to take care of your Shift as you would any piece of jewelry.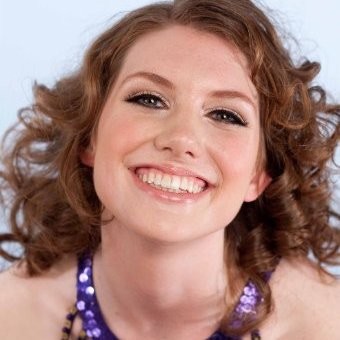 Writer with a background in ergonomics. Enjoys reviewing and discussing home furniture & clothing , that's comfortable and supportive for the entire family.