Experience With Redbubble
Redbubble is a website where artists can sell their creations as t-shirts, stickers, and other small items. This sounds like a dream come true for artists, and it can be very convenient for customers looking for unique designs.
Unfortunately, I'm one of the people who's struggled with copyright issues. Like many artists, I've had a lot of problems with my work being stolen and re-uploaded by sellers, and there's no good way to clear up the mess.
I started out very hopeful. Selling art online is difficult, and it's especially difficult to get paid for your work. Since Redbubble handles printing and sales, they potentially have a winning combination that allows artists to get paid while providing a valuable service for customers.
I uploaded my art and was enthusiastic about my prospects. I saw that the top artists are making a lot of money and selling a high volume of art on the website. Unfortunately, when you start, you'll have trouble getting noticed. Still, that's to be expected, so I didn't worry too much at first.
What ended up happening was that a bigger seller copied my work. I took a look at their work and noticed that a lot of their images were copies from Deviant Art and from other sellers. I noticed the issue and complained to Redbubble, confident that the problem would be resolved.
Unfortunately, it was my own account that was suspended. I tried to talk to the company about the problem, but I kept getting standard emails that didn't answer my concerns. If Redbubble was legit, they'd put a lot of effort into verifying correct copyrights, but that doesn't seem to be the case.
So is Redbubble a legit site? All I can say is that selling art online is difficult and figuring out who owns the copyright is a challenge. They should have a team to sort through the mess and make the process fair. Redbubble is a good idea, but they need to put a lot more effort into making sure that their sellers are legit.
Buying legit artwork is a serious issue for customers just like it is for artists. Customers want to know that they're getting safe artwork and that Redbubble is safe to buy from. At this point, though, they just aren't doing enough to protect the artwork from unscrupulous sellers.
The good news is that there's a wide variety of art available for purchase. If you can stomach the copyright issues, you'll have a lot of options to choose from. This is especially true for standard themes that don't require much artistic effort. In addition, the printing prices are excellent, and you'll get a fast turnaround from their 3rd party printers in the USA, Australia, and the EU.
If you're looking for something original, you probably need to hire a good artist directly or use another website. Redbubble isn't reliable for copyright, but if you need something simple and aren't worried about ownership, the print-on-demand services can be fast and efficient.
Is Redbuble a scam? I don't think so. But they have a problem with checking that their sellers are reliable. That's a major issue for artists, but it's also a challenge for customers who might worry about legal issues. In my opinion, it's best to work with services able to guarantee safety and art ownership.
Personally, I've moved on. I had much better luck with some of their competitors like TeeFury. Redbubble quality isn't good enough yet, but I have high hopes for improved service. We definitely need services that provide printing and sales, so that customers can get good service and artists can get paid.
What Is Redbubble?
According to their about page: "Redbubble was born in 2006 in Melbourne, Australia. The dream was simple: To give independent artists a meaningful new way to sell their creations. Today, we connect over 700,000 artists and designers across the planet with millions of passionate fans—a brave (and dare we say stylish) new world of self-expression."
Redbubble Alternatives
If you're looking for alternatives to Redbubble, you can check out TeeFury.
Redbubble FAQs
1. Is Redbubble a Reputable Brand?
Redbubble offers excellent service to customers, although there have been problems in the past. Most of the problems are copyright issues that many online sites struggle with.
2. Is My Data Safe When Using the Redbubble Website?
According to their privacy policy: "We make reasonable efforts to protect your Data by using physical and electronic safeguards designed to improve the security of the Personal Data we maintain. However, as no electronic transmission or storage of Personal Data can be entirely secure, we can make no guarantees about the security or privacy of your Personal Data. Your payments are handled over an encrypted connection or via a fast third-party Payment Processor. Personal data access on our databases is subject to reasonable technical safeguards and is restricted to authorized staff on a strict need-to-know basis. Further, we require our external service providers with access to Personal Data to sign data processing agreements (Art. 28 GDPR) that require them to take the necessary and reasonable steps to protect the Personal Data provided to them."
3. How Long Does Redbubble Take to Ship?
According to their help center: "Everything on the Redbubble marketplace is printed just for you, so a lot of thought goes into the way each item is made and shipped. A global network of 3rd-party manufacturers and shipping services work tirelessly to get your order from the site to your door.
If you're wondering about when your new thing should get to you, you can find estimated delivery dates on each work page, right under the Add to Cart button.
Once you buy, you'll receive an order confirmation email, with some important details like the order number, the order summary, the total cost, and the chosen shipping address."
4. What Are Redbubble Shipping Costs?
According to their website's shipping information: "Because orders from independent artists on the Redbubble marketplace are made by 3rd-party printers around the world, shipping costs vary and depend on a few key factors:
Whether you ship Standard or Express
Where the order is shipping to and from
The packaging used to ship each part of the order
Orders containing multiple items may be printed at different facilities, adding to the shipping cost
Here's how you can see an estimated shipping price before placing your order:
Add the desired product(s) to your cart.
In your cart, the shipping cost will be estimated based on your shipping location and shipping method."
5. Where Is Redbubble Located?
Redbubble is located in the USA, but they print from locations in the USA, Australia, and Europe. The company tries to use 3rd party printers located close to the customer to ensure high-quality and quick turnaround times.
6. Where Does Redbubble Ship From?
According to Redbubble's shipping information: "Every order from an independent artist on the Redbubble marketplace is printed and shipped from a 3rd-party printer that specializes in specific print-on-demand products. After it is placed, Redbubble will route your order to one or more printers based on the delivery location and product types in the order, who then print and ship the order on behalf of the artist.
In some cases, orders with multiple types of products may come from multiple printers, which means that your order could arrive in separate packages at different times.
Most 3rd-party printers are located in the same region as the delivery address, if not the same country, with the exception of some products coming from specialized printers only in the United States. Currently, all orders from artists on Redbubble are printed and shipped from the following countries:
United States of America
Australia
United Kingdom
Netherlands
Canada
France
Czech Republic
Germany
Italy
Spain"
7. Are Redbubble Sizes Accurate?
According to their shopping & buying guide: "We want you to love what you bought from an independent artist. So if you aren't completely happy with your purchase, we can sort out a replacement or store credit for situations where:
The wrong garment style, color, or size was ordered
The wrong case or skin style was ordered
There's no need for return labels at this point. Just get your email address, order number, and new product style and/or size ready and click through our 'Submit an Exchange' button below.
Once you've submitted your request, sit tight – our Customer Success team will get back to you shortly with a confirmation email."
8. What Is Redbubble Refund & Return Policy?
Here's what Redbubble has to say about returns: "Returns can be submitted within 90 days after receiving your order for most items. Returns for masks can be submitted within 14 days of receipt."
9. Does Redbubble Have Good Customer Support? How Do I Reach Them?
Redbubble's addresses from their contact page:
San Francisco, United States
111 Sutter St, 17th fl
San Francisco, CA
94104 USA
Melbourne, Australia
Level 12, 697 Collins Street
Docklands, Victoria 3008
Australia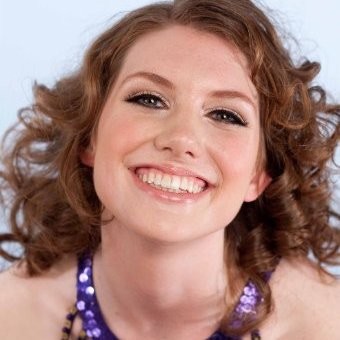 Writer with a background in ergonomics. Enjoys reviewing and discussing home furniture & clothing , that's comfortable and supportive for the entire family.