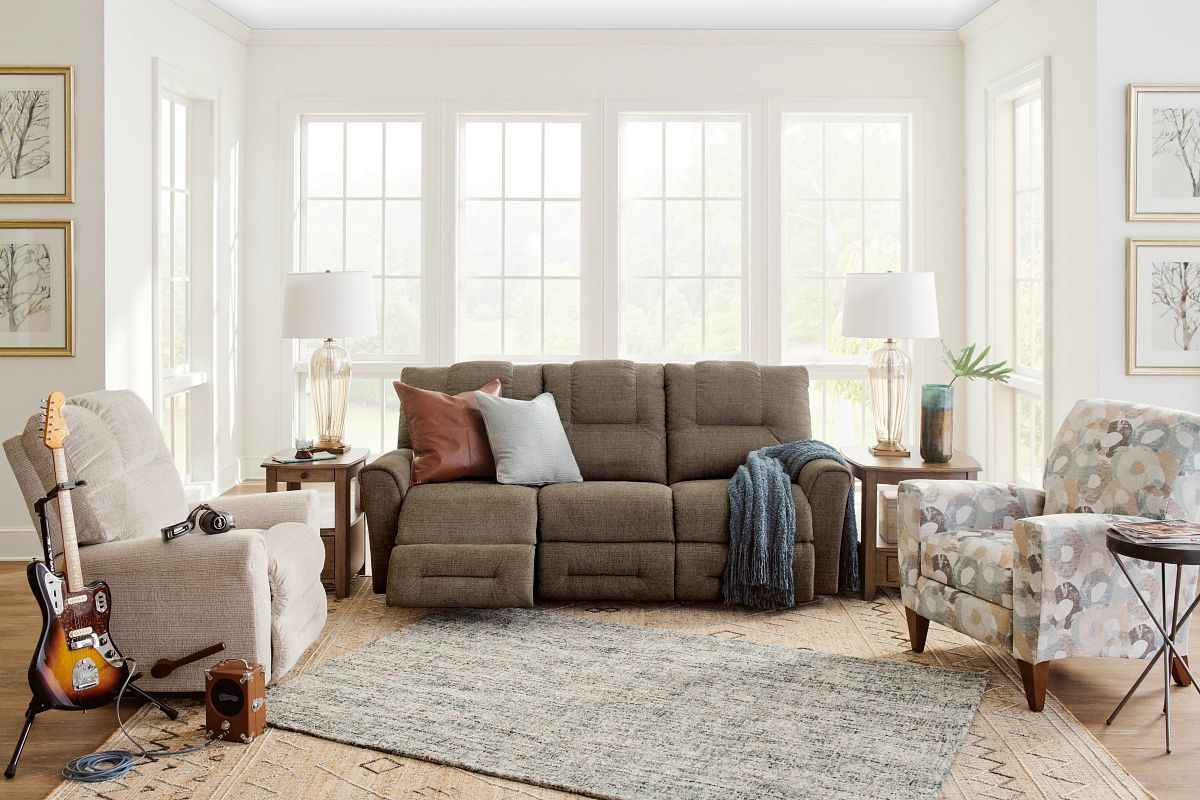 La-Z-Boy Price, Durability, Delivery, Pros and Cons
La-Z-Boy is one of the oldest American furniture companies still operating. It began in 1927, in a garage in Monroe, Michigan, when cousins Edwin J. Shoemaker and Edward M. Knabusch designed their very first reclining wood-slat chair. That chair would go on to launch the world-renowned La-Z-Boy® brand and a new category in furniture: the recliner.
La-Z-Boy continues to bring high-quality, comfortable items, made in the USA, to homes all over the world. With over 90 years of research and development, domestic manufacturing, and a strong supply chain, La-Z-Boy is a brand American's know they can trust.
In addition to their commitment to quality, La-Z-Boy is also dedicated to providing outstanding service to their customers while offering employees an inspiring environment to thrive in.
La-Z-Boy Pros and Cons
Pros
Strong reputation for quality
Hundreds of color and fabric options
Numerous retailers available
Many showrooms throughout the USA
Warranty available
Design consult available
Cons
No free shipping option
3-day exchange policy
No trial period
No returns allowed
Extremely long shipping window
Limited warranty
How much are sofas/couches from La-Z-Boy?
La-Z-Boy sofas cost between $700-$3000. Aside from its signature recliners, La-Z-Boy offers a variety of recliner sofas, sectionals, sleeper sofas, loveseats, chaises, and many more types of seating. And while recliners and sofas may be the focal point for La-Z-Boy's furniture, the company also has a wide range of other furnishings including bedroom sets, living room and dining room sets, outdoor, accents, and home accessories.
What is the most popular sofa/couch from La-Z-Boy?
The Aberdeen Sofa
Price: Starts at $1299
Sofa Dimensions: 37"H x 86"W x 40"D
Seat Height: 21"
Seat Depth: 24"
Seat Width: 72"
Color/Fabric Options: Over 459 color and fabric options.
The Aberdeen features a stylish tufted back, scooped arms and nail-head trim, giving it a classically luxurious look and feel.
Features:
Built by a company with a 90-year reputation for building quality furniture.
Each sofa is custom and made-to-order.
Built to last, with engineered wood frames, steel support, and rigorously-tested fabrics.
Inviting designs for almost any style preference
Double-picked premium fiber fill so cushions retain their shape
ComfortCore® and airform seat cushions provide exceptional support and pressure relief
Made in the U.S.A. with some imported parts
Care Instructions: 
Care instructions may vary depending on the type of fabric chosen, but in general:
Lightly blot area to remove excess liquid compounds after spills. This may be done with a paper towel or a light cotton terry cloth.
Using neutral soap and water, gently rub the soiled area from side to center to avoid a halo effect.
Rinse thoroughly with plain water to remove excess soap.
The area may then be blotted with a clean towel, rubbing in a gentle circular motion to maintain the surface or dried by using a hair dryer to quickly complete the drying process.
Buff or vacuum afterwards to maintain the look and feel.
How long does it take for La-Z-Boy to deliver sofas?
La-Z-Boy sofas can take up to 10 weeks for delivery on your location and distance from local retailers or warehouses.
Unlike other companies that just drop your sofa off at the curb, La-Z-Boy offers full, white-glove delivery service, meaning furniture comes already assembled and is brought in for you and placed where you want it.
Delivery ranges in price from $105 to $183 depending on your distance from a local retailer or warehouse.
How long do La-Z-Boy sofas typically last?
La-Z-Boy sofas, if used reasonably, can last many years, perhaps with minor blemishes over time. With that said, they don't allow returns and have limited warranties. This may make some customers wary to buy from them.
La-Z-Boy Policies
La-Z-Boy offers a 3 day, exchange only policy. Items must be in brand new condition and you will be responsible for a restocking fee.
La-Z-Boy offers limited warranties based on material or manufacturing defects only and is only responsible for labor fees. You will incur any other fees associated with repair and replacement of parts.
Trial/Returns – No. Exchanges available in the first 3 days.
Financing – Financing available
Warranty – Limited
Where it's made – U.S.A.
Real La-Z-Boy Customer Reviews
We enjoyed reviewing La-Z-Boy and think this brand is a great choice for:
Those looking for hand-crafted furniture, built in America, from a company with a multi-generational reputation for quality furniture.
Those who don't mind paying for shipping and are comfortable with the 3 day exchange only option.
Those who don't plan to put heavy wear on the sofa as it only comes with a limited warranty and does not cover all costs associated with repairs.
Those who would like the option of shopping online or in person.
Positive Experiences:
"Looks great in my living room and is very comfortable. We are very happy with our purchase. It is the style of couch we were looking for."
"My wife and I purchased this sofa specifically looking for a more comfortable sofa. I cannot speak to its durability because we have gotten fairly recently, but overall we are very satisfied with this particular unit. It has had a couple of spills on it, but it was easily cleaned despite the light color. I would enthusiastically recommend this sofa."
"It's beautiful and very comfortable. I'm so glad I went with a performance fabric; it's held up great and is so easy to clean. The color – Patina – comes off very neutral and the sofa can be incorporated into many home styles. Highly recommend!"
Negative Experiences:
"Purchased two of the same chair. Soon after warranty my wife's chair broke. It was the toggle assembly. Then, shortly after my chair broke, same problem. Anyone thinking about La-Z-Boy…stay away please."
"I waited 20 years to buy new living room furniture and decided to go with La-Z-Boy. Big mistake! The color on my $2000 leather recliner started to wear off after only a year. They sent a repairman and he stated that they should replace the chair. Well, years later, I have a chair that looks terrible! Most people don't have the money to just go out and buy new furniture every year! Don't buy from La-Z-Boy. Terrible customer service and cheap products."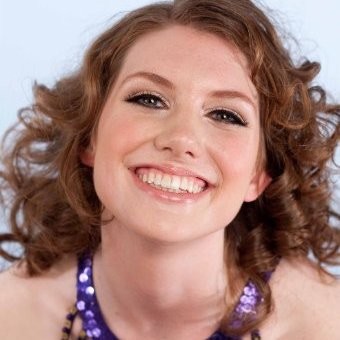 Writer with a background in ergonomics. Enjoys reviewing and discussing home furniture & clothing , that's comfortable and supportive for the entire family.