Experience With Just Fashion Now
Just Fashion Now is a website that sells discount fast fashion directly from distributors in China. Their fashion is the kind of comfortable chic that's very popular right now. A lot of their designs are floral or tribal, and they look great on a wide variety of body types.
The last couple of years haven't been great for my body shape. Being on lockdown means having outdoor activities shut off, and I wasn't one of those people who got into the home exercise craze. When things started opening back up, I was out of shape and definitely needed some new clothes.
Back to basics designs have been my thing lately. A lot of people like me used lockdown time to get back into gardening and cooking. In a crazy world, we wanted a touch of normalcy to keep us grounded. The new punk was called cottagecore or grandmacore, and it was a rebellion against everything that was wrong in the world.
I don't have a huge budget, so I looked for discount fashion sites that sold stuff that looked good enough. These are the kinds of clothes you used to find at discount mall stores, but now everything's online. The best part is that since you buy directly from the manufacturer, the prices are amazing.
Just Fashion Now stood out as a site with exactly the styles I liked and it looked legit. The prices were about average for discount sites. Basically, the prices were amazing. The only problem that I could find is that it takes a couple of weeks to get your clothes.
Just Fashion Now reviews are normally pretty good, although you can tell that they're fake if you squint and look close enough. They're not written in the natural style that customers usually use. They look like a writer sat down and cranked out thousands of them all at one time. Something's just off, but they pass most basic grammar tests.
I bought an outfit to try out the site and waited. I think it was about 14 days later that my blouse and capris arrived, just about what I expected. What I didn't expect was that the sizes would be way too small. I expected the clothes to be standard USA sizes, but I should've ordered a little bigger.
Customer service is when you really learn about what kind of company you're dealing with. So, is Just Fashion Now legit? It seems like I was about to find out. Initially, everything went ok, until I realized that I was going to have to pay to send my clothes back to China. That can get expensive fast, and it's really inconvenient.
The truth is, Amazon one day shipping and easy returns have spoiled me. I don't want to go through the whole process of having to deal with a Chinese company and mailing things halfway around the world. Why should I, when the same basic things are easy to find on a website that's much closer to home?
I don't blame Just Fashion Now, but I think we can expect better. Low prices are everywhere nowadays, even with inflation being what it is. Selection? It's the internet, so basically, everything's available. The only problem is Just Fashion Now's location which is halfway around the world in China.
If you want to get good prices and great service, just go with Amazon. You already probably have a Prime Membership because of all of their other services anyway. So you might as well get your money's worth. If there's a problem, you'll have it all taken care of in a day or two, and you can be sure that everything will be legit.
What Is Just Fashion Now?
According to their about page: "Just Fashion Now is an international B2C fast fashion e-commerce platform. It was founded in 2016 by a group of working women who wanted to boost other women's confidence in fashion. Our mission has remained the same ever since! We offer fast fashion with good quality and affordable prices for all ages.
We have been developing globally, winning recognition and trust from customers throughout Northern America, Europe, and Australia in recent years.
Our Design

Just Fashion Now believes everything is inspiring in nature & art if you look for some. Our design wants to bring the beauty of nature & art to fashion clothing. We use a lot of elements like flowers, plants, animals, ocean, sky and universe, printings, etc.

Our Promise

Efficient Customer Service. We attach great importance to consumers' shopping experience. Therefore, we offer 24/7 One-on-One Customer Service and a simple return policy within 30 days.
Reliable Production, Storage & Logistics. We watch the custom clothing production process to secure and manage it to make sure we can deliver a perfect product.
Our automated center consolidates the storage and logistics, giving it more control over the customer experience and product allocation.

Secure Payment Just Fashion Now is PCI DSS Merchant Certified. We offer 100% Payment Secure."
Just Fashion Now Alternatives
If you're looking for alternatives to Just Fashion Now, you can check out Amazon.
Just Fashion Now FAQs
1. Is Just Fashion Now a Reputable Brand?
Just Fashion Now is an international B2C fast fashion e-commerce platform. It was founded in 2016 by a group of working women who wanted to boost other women's confidence in fashion. Their mission has remained the same ever since. They offer fast fashion with good quality and affordable prices for all ages.
2. Is My Data Safe When Using the Just Fashion Now Website?
According to their privacy policy: "Your personal information is contained behind secured networks and is only accessible by a limited number of persons who have special access rights to such systemsAcc, and are required to keep the information confidential. In addition, all sensitive/credit information you supply is encrypted via Secure Socket Layer (SSL) technology.
We implement a variety of security measures when a user places an order enters, submits, or accesses their information to maintain the safety of your personal information. All transactions are processed through a gateway provider and are not stored or processed on our servers."
3. How Long Does Just Fashion Now Take to Ship?
According to their delivery information: "Our estimated delivery dates are based on several factors, including the destination address, the shipping options you've chosen, and how quickly we can assemble and prepare your items for shipment. You can calculate delivery estimates by taking the processing time for your order and adding the delivery time based on the shipping method you've chosen.
For example, if you order a dress, it will take 4-7 business days of processing time and then 7-12 business days of shipping time if you select Postal Expedited. Therefore, you can expect to receive it in 11-19 business days. And you can expect to receive it in 8-14 business days if you select Express Shipping (4-7 business days), or 14-27 business days if you select Postal Service (10-20 business days)."
4. What Are Just Fashion Now Shipping Costs?
According to their FAQs page: "It depends on weight and distance. And you can see the exact fees when choosing the shipping method. By the way, any order over $109 can enjoy free shipping on our website now."
5. Where Is Just Fashion Now Located?
The business's primary address is located in the UK, the company ships orders from China, and there are several return addresses in California.
6. Where Does Just Fashion Now Ship From?
According to their website: "Our main fulfillment and return center are located in China. We have offices in China and HK. The majority of our clothes are shipped from our fulfillment center."
7. Are Just Fashion Now Sizes Accurate?
The sizes are generally fine, but you need to check the size guides in the order form. Have someone take your measurements so that you know exactly which size to buy.
8. What Is Just Fashion Now's Refund & Return Policy?
According to their returns policy: "Purchase (except swimwear,bags&accessories, lingeries, final sale) can be returned AFTER goods are delivered within 30 days.
Items must be unused, undamaged, and in original packaging with all the original labels, ensure that all articles in the package are intact! If not, the buyer is responsible for all incurred fees and no refund will be issued.
The buyer is responsible for return shipping costs and any related expenses.
Items that do not meet these criteria will not be considered for return.
Purchase Not Eligible for Return
Final sale/Clearance item(s) is not eligible for return
Swimwear is not eligible for return.
Swimwear can only be returned if it is defective/damaged or the wrong item.
You must email us a picture showing the problem/defect after submitting the return request online.
How to Make Your Return:
Step 1: Click the "Tracking Order" feature at the bottom menu of our home page.
Step 2: Enter your Email Address and Order Number.
Step 3: There is a "Return" button in a specific order. You need to click it to submit the return request and you will get authorization and a return address via email within 48 hours.
Once we receive your return, please allow 3 to 5 business days to process your returns. We'll email you once we have processed your refund."
9. Does Just Fashion Now Have Good Customer Support? How Do I Reach Them?
According to their contact page: "For any other queries, kindly reach out to us via support@justfashionnow.com. We're here to help!
Monday – Sunday 8pm – 6am UTC/GMT-5
We do our best to reply within 48 business hours (business hours do not include holidays)
Order support:

Check Order Progress
Change Shipping Address
Change/Cancel Order
Payment Issues
Others

After-sale support:
Address: 12 Galahad Road, Bromley, England, BR1 5DT(NOT RETURN ADDRESS)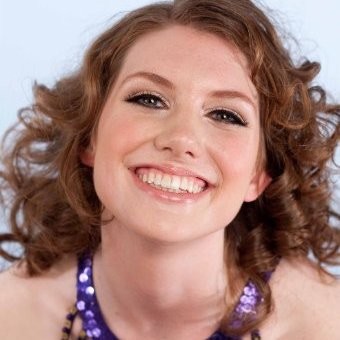 Writer with a background in ergonomics. Enjoys reviewing and discussing home furniture & clothing , that's comfortable and supportive for the entire family.