Experience With Jeulia
Jeulia has some cool jewelry designs on their website. I have to give their designers a lot of credit, and I think the designs pull people in. If excellent designs were everything, Jeulia would be a fantastic value.
Jeulia's jewelry designs aren't only beautiful but stylish and affordable. They offer various pieces made from different materials such as silver, gold, and opal.
Unfortunately, they don't always deliver. They seem to have some quality control and shipment issues related to being a young company. Jeulia has an F rating at the Better Business Bureau mostly because they lose orders and the quality is sometimes off.
My wife's birthday was coming up, and she adores silver jewelry. I found a cool bracelet, priced right, so I took a chance. Then I waited. After a few weeks, I contacted customer service, and they said they'd take care of it.
As my wife's birthday approached, I started to worry. It became clear that I'd have to figure something else out, so I contacted customer support to figure out what was going on and maybe get a refund. I got the run-around and empty promises, which was disappointing.
Jeulia's customer service is nice, but I never did get my bracelet, and I ended up having to do a chargeback with my credit card company. I searched online and found that this is the single most common story with Jeulia customers.
Jeulia creates custom jewelry, and you can even design your jewelry with their very cool menu options. They offer a "design your own" option to mix and match different shapes, gems, and metals.
If you want to go with something pre-made, they have plenty of options for earrings, necklaces, bracelets, and rings. They don't do super high-end stuff, but you can get something that looks nice and special.
If you're looking for affordable and stylish jewelry to wear, there are so many options to choose from. There's something for everyone, and they have a wide range of prices.
Jeulia uses lab-created gems. They call them Jeulia stones, but they seem to be a type of moissanite. Moissanite is silicon carbide; it's very hard, durable, and sparkles beautifully. It's over 100 years old and one of the oldest man-made gems.
As far as I can tell, the variety of moissanite they make is similar to sapphire but heavier. Using artificial gems is good because gemstone mining is a dirty and unnecessary business.
Artificial sapphires and diamonds are higher-quality than mined resources, and they avoid pollution, human rights abuses, and various problems with natural stones. It's even possible to make diamonds with a lock of your hair, which can make for a unique gift.
To be honest, I think silicon carbide could be cool with the right story. Like fur, this is one place where synthetic is better than the original. I like the idea of artificial stones, but I think they could do better than trying to muddy the waters by calling their stones "Jeulia Stone."
I can't recommend Jeulia right now, but they have a lot of promise. And I hope they can get a handle on the quality and shipment issues. They have trendy and modern designs, but I want to make sure they get their issues under control before I can recommend buying from them.
What Is Jeulia?
Jeulia is a company based out of Hong Kong, China, that offers custom jewelry with an endless amount of styles, shapes, and designs. They offer a "design your own" option to mix and match different shapes, gems, and metals.
If you're looking for affordable and stylish jewelry to wear, there are so many options to choose from. There's something for everyone, and they have a wide range of prices. From basic pieces like earrings and necklaces to more elaborate items like rings, bracelets, and anklets, you can find something perfect for your style.
Unfortunately, Jeulia is famous for failing to deliver the jewelry on time. Sometimes their metals seem suspect, and they have an F rating at the Better Business Bureau.
Jeulia Alternatives
If you're looking for alternatives to Jeulia, you can check out Pandora Jewelry and Blue Nile.
Jeulia FAQs
1. Is Jeulia a Reputable Brand?
Jeulia is a well-known discount jeweler. They specialize in discount jewelry options like man-made jewels and gold-washed rings. A lot of people complain about their quality, but it's important to recognize that they sell discount jewelry.
2. Is My Data Safe When Using Jeulia's Website?
According to the website, Jeulia abides by the principles of legality, legitimacy, and transparency. They use and process the least data within a limited scope of purpose and take technical and administrative measures to protect the security of the data. They use personal data to help verify accounts and user activity, as well as to promote safety and security, such as by monitoring fraud and investigating suspicious or potentially illegal activity or violations of their terms or policies. Such processing is based on their legitimate interest in helping ensure the safety of their products and services.
3. How Long Does Jeulia Take to Ship?
Processing time differs from product to product. Some popular styles can be shipped out within 24 hours, while engraved or custom orders may take up to 7-12 business days.
Shipping time depends on the shipping method you selected.
For more information, please check:
4. What Are Jeulia's Shipping Costs?
Jeulia fulfills orders from all over the world. For international orders, rates and shipping time differ from country to country; for more details, please visit:
5. Where Is Jeulia Located?
Jeulia is located in Unit 20B2, 20/F, Guangdong Investment Tower, No. 148 Connaught Road, Central, Sheung Wan, Hong Kong. If you have any questions regarding this Privacy Statement or its implementation, here's how you can reach them:
Concerning the content of your personal data: law@jeulia.com
Concerning the use of your personal data for the provision of products and services you requested: service@jeulia.com
6. Where Does Jeulia Ship From?
Jeulia products are made in and shipped from Hong Kong.
7. Are Jeulia Sizes Accurate?
There's a size guide link in the product description, right next to 'Select Size,' that links to a full overview of all size measurements.
You can check the size guide here, or you may also request a free ring sizer to be sent out to you if the destination country is the U.S.
8. What Is Jeulia's Refund & Return Policy?
Items returned without authorization will not be accepted.
The time frame for return & exchange must not exceed 30 days from when the original order was received.
All items must be returned in their original condition, without scratches or signs of wear, and must not be resized or altered in any way.
When returning or exchanging items, customers must use a shipping method with tracking. Returns or exchanges with no tracking will not be processed.
Any promotional gifts received must be included with the returned items for return. Otherwise, the retail price of the promotional gift will be deducted from the refund.
Note: Please do not send your return to the address on your package. That is not our return address and will affect the processing of your return.
Refunds
Returns will be processed within five days of receiving your package. The refund will be issued to your original payment account or in the form of store credit as you requested.
Please Note:
* If you want the refund to be issued to your original payment account, please get in touch with one of Jeulia's representatives to get authorization.
* The shipping rate before the discount will apply and is non-refundable. Although you may have enjoyed free or undervalued shipping, we incur the original shipping cost for every order. Therefore, we do not refund our actual shipping cost.
Jeulia will reimburse the customer $10 as the return shipping fee via store credit under the following circumstances.
Customer received the wrong item.
The item is broken, defective, or has an incorrect engraving. (For broken or defective items, customers must contact Jeulia within 48 hours of receiving their order.)
Jeulia will charge a 35% restocking fee for the return or exchange of the below items.
Items customized with 10K white gold/10K rose gold/10K gold.
Items customized with14K white gold/14K rose gold/14K gold.
Items customized with18K white gold/18K rose gold/18K gold.
Items that are customized with moissanite stones.
Returning multiple items (≥ 3 pieces) from the same order, you will be charged a 35% restocking fee for each item returned.
Returns will be processed within five days upon receipt of your package. As requested, the refund will be issued either in the original payment method or via store credit. Once your refund has been issued, you will receive a confirmation email.
9. Does Jeulia Have Good Customer Support? How Do I Reach Them?
Jeulia customer service tries hard to resolve issues.
Jeulia is located in Unit 20B2, 20/F, Guangdong Investment Tower, No. 148 Connaught Road, Central, Sheung Wan, Hong Kong. If you have any questions, comments, or suggestions, please contact Jeulia or email them at service@jeulia.com.
Live Chat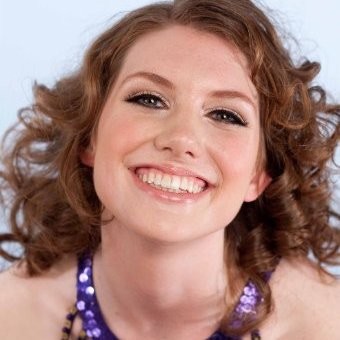 Writer with a background in ergonomics. Enjoys reviewing and discussing home furniture & clothing , that's comfortable and supportive for the entire family.