Boohoo, a UK-based online fashion retailer, was created by Mahmud Kamani and Carol Kane in 2006. Boohoo sells fashion items exclusively to 16-30 year olds. Boohoo is distributed to over 100 countries, covering everything from clothes to footwear. The firm's goods are created and sourced largely in the UK, then distributed globally. It's the most recognisable business to emerge from Manchester's supply scene. BoohooMAN, Pretty Little Thing, Nasty Gal, Miss Pap, Karen Millen, Coast, Oasis, and Warehouse are all subsidiaries of the Boohoo group.
Unlike some competitors, the British company designs and stocks its own clothing lines. This helps to improve quality and shows their dedication to the customer experience.
Our Recommendation: We recommend Boohoo because it's one of the most popular clothing retailers for young adults. This is one case where sticking with a major website can really pay off.
Our Experience With Boohoo
Online discount clothing shopping is an increasingly popular trend. Between the convenience and the price, customers are migrating to this form of retail at a rapid pace. It's so easy and fast, so it's easy to see why shoppers are so excited about these kinds of online shops.
I've always been a huge advocate for saving money and shopping smarter. I heard about Boohoo through one of my favorite YouTubers and decided to check them out. I was pleasantly surprised by the variety of styles they offer – especially their dresses! There were so many different options to choose from, it was hard to decide what to get.
I searched for some boohoo reviews to steady my nerves and read up on the website. The reviews were good, and it seemed popular, so I felt like it was worth a try. Boohoo is a major website that's popular with older teens and young adults, which seemed just about perfect for me.
You always want to look your best when you're out on the town. That's why I decided to go with a comfortable and fashionable option for my next date night. The cute floral lace-up dress I chose looked perfect for summer walks by the ocean or a hot date. Maybe that's a bit hopeful, but a girl can dream, right?
I was surprised by how excited I was to get my dress. The excitement built up as I waited for its arrival. I had the moment marked on my calendar and followed the tracking number closely until it showed up at my door. It took about a week, which was a little longer than Amazon, but it's worth it because you're getting better prices.
When I got it, I thought the dress was just a little longer than I'd expected. Maybe I'm not as short as I thought! As I looked at it though, I decided that it really did look good on me, so I wore it the rest of the day while I went out and ran errands.
I really felt good in my new dress, and I felt like people were looking at me with a little more respect. It felt really good to feel pretty, and it made me happy. Since it was such a success, I ended up ordering a few more when I got home.
Boohoo is one of my go-to shopping sites now. I love how the dresses make me feel, and they're really not very expensive. . They have a great international shipping system and I always get really good quality stuff from them.
I've never been disappointed with anything I've bought from Boohoo, and their express delivery is the bomb! It takes a little longer to arrive in the USA than Amazon shipments, but I feel good ordering from a site that I trust.
So is Boohoo legit? Absolutely. One of the ways you know that Boohoo is legit is because it's a huge company. Its stock trades on the stock exchange, and it's grown considerably over the last ten years.
The main reason for Boohoo's impressive growth is that people love its products. This is partly because they design and manufacture their own product lines, which helps with quality control. But they're also well-known for friendly staff and no-hassle returns.
We recommend that you give Boohoo a look the next time you're shopping for clothes. Their young adult lines are extremely popular, they have an extensive plus-size lineup. Their clothes often use modern and unique materials, and since they design their own clothes, you're getting something unique each time.
What Is Boohoo?
Boohoo is a leading online fashion retail company. They design, source, market, and sell clothing, shoes, accessories, and beauty products targeted at 16-24-year-old consumers in almost every country in the world.
Boohoo Alternatives
If you're looking for alternatives to Boohoo, you can check out Reiss, Peacocks Clothing, and Mark and Spencer.
Boohoo FAQs
1. Is Boohoo a Reputable Brand?
Yes, they're a reputable brand that's well known in the fashion industry. It's one of the largest British fashion retailers and is very popular with young adults.
2. Is My Data Safe When Using the Boohoo Website?
According to the website: "They have put in place the necessary organizational controls and security measures to keep your data from being lost, misused, accessed in an unauthorized manner, changed, or disclosed.
Wherever your personal data is involved, the communication between your browser and our website is encrypted and safe.
They expect any third party they hire to process your personal data on our behalf to put in place security measures to secure your information and to treat it legally.
They will notify you and any applicable regulators if they are legally compelled to do so in the tragic case of a personal data breach."
3. How Long Does Boohoo Take to Ship?
According to the website: "Shipping options & times:
USA Standard Shipping 8 – 10 business days
USA Express Shipping 3 – 4 business days
4. What Are Boohoo's Shipping Costs?
According to the website: "Shipping option times & cost:
USA Standard Shipping 8 – 10 business days $9.99 per order.
USA Express Shipping 3 – 4 business days $14.99 per order.
5. Where Is Boohoo Located?
Boohoo is headquartered in Manchester, United Kingdom, and has 6 office locations across 5 countries.
6. Where Does Boohoo Ship From?
Boohoo shipping is based out of the United Kingdom.
7. Are Boohoo's Sizes Accurate?
View Boohoo's size guide here. Although Boohoo sizing is accurate, shopping online is tricky, and you should remember that sizing can vary from country to country. Thankfully, Boohoo has an excellent returns policy.
8. What Is Boohoo's Refund & Return Policy?
According to Boohoo's returns policy:
"Our policy on returns
If you are a client in the European Economic Area (EEA), you have 14 calendar days to change your mind about your order. This period of cancellation begins the day you get all of the products in your order. The fourth section will explain how to return your item(s).
If you get damaged items, you may have the right to return them and request that theyfix, replace, or refund them.
You must return the items within 28 days after receiving them.
All items must be unworn, unwashed, and unused, with all original labels intact.
For health and hygiene reasons, pierced jewelry cannot be returned unless it is in its original, sealed, and unopened packaging.
Only return underwear and swimwear that has not had the hygiene seal removed.
Beauty items, accessories, and trendy facemasks cannot be returned due to sanitary concerns.
It is necessary to try on shoes indoors.
They reserve the right to withhold refunds and block your account (and any associated accounts) from placing future orders if they suspect fraudulent activity, including but not limited to suspicious claims relating to orders placed but not received, or if they suspect you are returning items after they have been used or worn, or if the items returned do not match what you ordered. If this happens to you and you believe they made a mistake, please contact us and they will further explore the situation with you.
How long does it take for my return to be processed?
Please note that our return policy has been extended to 28 days, so a normal refund may take longer than usual.
A normal refund can take up to 21 days to process, including 14 days for you to return the item and another 7 days for it to make its way through the banking system.
If you paid for your order with a gift card, shop credit, or voucher, you will get a replacement equal to the amount of the refund.
We'll keep you informed and send you an email when your package gets back to our warehouse, as well as when your refund has been completed.
Is it possible for me to have an exchange instead of a refund?
Unfortunately, they don't provide an exchange service. Simply return your item (s) and place a new order. Once we've received your undesired products, we'll complete your refund."
9. Does Boohoo Have Good Customer Support? How Do I Reach Them?
"Been a premier boohoo customer for years now. I had the longest delay in my returned orders being confirmed and refunded (over the 14 days) Nimat in customer service was great in issuing me a refund for me on each returned order. I find customer services team really helpful and just a Text away!" – Miss Hunt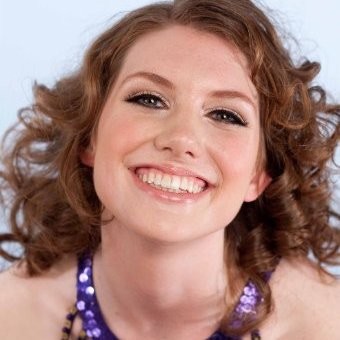 Writer with a background in ergonomics. Enjoys reviewing and discussing home furniture & clothing , that's comfortable and supportive for the entire family.