Experience With Yandy
Yandy is an online clothing store based in Phoenix Arizona. They're known for selling lingerie and funny Halloween costumes which were featured on The Daily Show. They have a large following on Facebook, but mostly sell products on their webpage.
The website is easy to navigate and is about what you'd expect. Most of the clothes are various women's lingerie items, although they have had good success with their Halloween costumes. The Amazon store doesn't have any clothes and only a few reviews, and the Android app seems to have been taken down.
My first experience with Yandy was actually a Halloween costume. I was shopping for something sexy but not too scandalous, and since the company ships from the USA, I figured that it'd arrive quickly.
I took a look around to see if Yandy was legit, and it seemed ok. They have some bad reviews and people complain about packaging, but they're also one of the bigger costume stores online. It's definitely a niche website, but that's exactly what I was looking for.
I ordered a red dress that looked like it came from Who Framed Roger Rabbit. As I said, I wanted something sexy but not too crazy. Schoolgirl outfits and cowboy bikinis aren't really my style.
The price was a little high, but if you want something decent, you have to pay. The order was processed quickly, and I got my dress in just a few days. I ended up having to pay for shipping because the price was just under $80, but that seemed ok.
The problem was that the costume was definitely a wear-once kind of quality. It was red and sequined, but you could tell that it was put together cheaply and that they used cheap materials. It's ok for a novelty dress, but I wish the prices reflected the quality. Similar dresses are easy to find online, and you can usually find lower prices for something you're just going to wear one or two times.
I did wear the dress to a party, and everyone liked it. It was sparkly and fun, just the sort of thing that works when everyone's wearing too much makeup and making a mess. It was fun and I have no regrets.
For lingerie, there's just no doubt. Higher quality and better prices are available in other stores. The novelty factor might work for Halloween, but they're not the kind of thing you can wear every day.
The fashions are mostly the kind of thing you find on Amazon and discount websites, although the prices are a little higher than normal. There's a good selection of sexy Halloween costumes with schoolgirl and barely-there cowboy outfits.
Is Yandy a scam? Definitely not. The address checks out as a warehouse in West Phoenix. According to Wikipedia, the company was sold to a private equity firm a few years ago, with the previous owners choosing to focus on other online clothing businesses.
If you're looking for a novelty outfit and can't find it anywhere else, Yandy is definitely worth a try. The quality issues and packaging won't hurt if you're looking for a cheap laugh, and they're great for costume parties. The only hesitation that I'd have is that the prices are really high for the kind of quality that you're getting. It pays to comparison shop, but the large selection makes up for it when you're looking for something specific.
The costumes and lingerie are fine, but you'll find similar clothes at much better prices elsewhere. I recommend that you check out Intimissimi because the prices, quality, and worldwide shipping are much better.
What is Yandy?
"The mission of Yandy is to empower women & men to accept their sensuality in its physical, mental, emotional, and healthful facets. We're going to normalize the conversation about sexy pleasures and sensual experiences and establish the role of lingerie in everyone's personal story.
We're here to guide you in your journey of exploring every fantasy, and we want you to unapologetically relish in the cravings of your body & mind. So whether it's a sensual lingerie night with your partner, a sweat-inducing workout while feeling your most confident, lounging in cozy pajamas, or grabbing your most reliable everyday bra and panties to rock a sultry outfit, Yandy's got you covered."
Yandy Alternatives
If you're looking for alternatives to Yandy, you can check out Intimissimi.
Yandy FAQs
1. Is Yandy a Reputable Brand?
According to the website, Chad and Evan Horstman launched Yandy in 2007. They simply intended to create a lingerie line at first, but their firm expanded into something far more. This mission remains at the heart of the brand.
To encourage women and men to embrace their sensuality in all of its physical, mental, emotional, and healthy manifestations; to mainstream the discussion of erotic pleasures and sensual sensations shared by all bodies; and to underline the importance of lingerie in everyone's personal story.
The business, which is based in Phoenix, Arizona, is known for its outrageous sexual Halloween costumes, such as the controversial but friendly Mr. Rogers or the oppressed ladies of The Handmaid's Tale.
2. Is My Data Safe When Using Yandy Website?
According to the website: "Yandy protects the Personal Information in its custody or control by making reasonable security arrangements to protect against accidental or unlawful destruction, loss, alteration, unauthorized disclosure, or access. We implement both technical and organizational measures to ensure a comparable level of protection across our Site, including through contractual or other reasonable means when relying upon third-party services providers to assist in providing our Site to you and in distributing products.
We regularly consider appropriate new security technology and methods as we maintain and develop our Site. Here are some of the ways we protect your Personal Information. When registering for access to a secure area of our Site, such as by creating a customer account, we will ask you to select a username and password. We recommend that you do not divulge your password to anyone. We will never ask you for your password in an unsolicited phone call or in an unsolicited email.
Please be aware that despite our best efforts to ensure the security of your Personal Information, we cannot guarantee that your information will be 100% secure. Note that confidentiality and security are not assured when information is transmitted through email or wireless communication. Remember that third parties are sometimes able to illegally intercept your unencrypted messages, including online greetings."
3. How Long Does Yandy Take to Ship?
Economy 8 business days
Expedited Shipping 4 Business days
Shoes can only ship UPS and will not deliver to no PO Boxes
Economy: 8 – 13 business days
2 Day: 4-5 business days
Overnight 2-3 business days
4. What Are Yandy Shipping Costs?
According to the website, Yandy offers 2 shipping methods within the US.
Economy 8 business days – $6.95 and FREE if you spend over $80 – you must spend more than $80, pre-tax including any discounts applied to your cart. We ship UPS SurePost, UPS, or USPS for our economy option – We can ship to a PO BOX.
Expedited Shipping 4 Business days- cost is calculated in your shopping cart starting at $19.95. You will be provided estimated delivery dates and costs prior to checkout. No PO BOX addresses for expedited shipping. Weekends are not included. Your order will ship 48-72 hours after it is placed.
5. Where Is Yandy Located?
Yandy is headquartered in Phoenix, Arizona.
6. Where Does Yandy Ship From?
Yandy ships from Phoenix, Arizona.
7. Are Yandy Sizes Accurate?
At Yandy.com, it's so much easier to get the correct size if you know your measurements. So here's our advice:
To find the most accurate sizing we'll need your bust, waist, and hips measurements.
Do not use your normal letter, jeans, or dress sizes. There's not enough consistency between brands and we don't want you getting the wrong size.
Since we offer so many brands and designers, a distinct size chart is located on each item's description page. Make sure you check each size chart before choosing a size!
If you're between sizes, it's best to go larger. You can always take it in, and it's a lot less depressing for something to be too big than too small. Please keep in mind your bust measurement is not your bra size!! It is the measurement of the fullest part of your chest. If you use your bra size it will be too small, and nobody wants that.
Use Customer Reviews – Tap Here for example
If you need further assistance, Contact Customer Care!
8. What Is Yandy's Refund & Return Policy?
According to the website; You have verified all items will work for you. Once 1 (one) return authorization (RA) and return label have been issued we cannot issue another RA or label.
All items must be returned as a complete set (just as they were purchased) in the original unworn condition and original packaging. If we do not receive the complete set we, will not process your return and contact you till we receive the remaining pieces of the set.
Returns will be processed within 14 – 30 business days upon receipt at Yandy HQ.
All items must be returned with original tags, packaging with barcodes, and have return authorization paperwork – Tap Here for Return Authorization
We will issue a refund/store credit for the merchandise and taxes if applied, but not your original shipping fee. Original shipping and handling fees are not refundable.
The possible reason that you received store credit for your return is that the Return Authorization you obtained online was selected for store credit, or you used store credit as your payment. We do not offer a refund on a store credit payment. When store credit is used as a form of payment the buyer has accepted the terms and conditions of store credit/gift card policy, which is that they are non-refundable and not redeemable for cash.
Please contact customer care to request an adjustment of unused store credit* from your return authorization at 1-800-883-0860 or service@yandy.com. Adjustments are on a case-by-case basis and must be within 90 days of being issued.
9. Does Yandy Have Good Customer Support? How Do I Reach Them?
Customer service hours: 9:00 am to 5:00 pm Pacific Time (PST) Sunday – Friday.
For support or information about our Yandy Alerts & Info Service program, text HELP at any time to 300300. You may also email us at service@yandy.com or call 1-800-883-0860.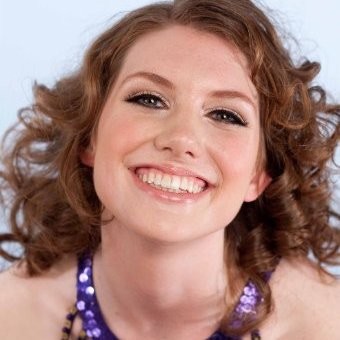 Writer with a background in ergonomics. Enjoys reviewing and discussing home furniture & clothing , that's comfortable and supportive for the entire family.