Mitchell Gold + Bob Williams Price, Durability, Delivery, Pros and Cons
Mitchell Gold + Bob Williams (a.k.a. MGBW) was created in 1989 by its namesake and a group of 23 other team members with a vision to make the world a more comfortable and stylish place. The company is headquartered in Taylorsville, North Carolina and today has a team of over 700 and retail locations in both the US and overseas.
MGBW Pros & Cons
Pros
Wide range of prices
Made the USA
In-store and online
Warranty available
Cons
Higher price point
Limited color options
Extremely long shipping window
No free shipping
Limited return window
How much are sofas and couches from MGBW?
Mitchell Gold + Bob Williams offers a wide range of sofas, sectionals, loveseats, armchairs, and matching sets. They also offer a full selection of household furniture and home decor. Overall, the price for an MGBW sofa ranges from $1,000 to $19,000. On the lower end of the price range are smaller loveseat sofas, and on the higher end are over-sized sectionals.
What is the most popular sofa or couch from MGBW?
The Alex Sectional Sofa
Price: $4,756 for members, $6,341 for non-members
Dimensions: 102 in. W x 102 in. D x 35 in. H
Color: Ridley – Slate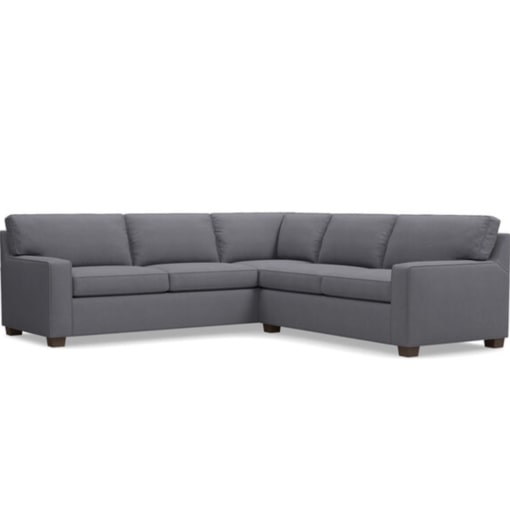 The Alex is a versatile sectional designed with clean lines, current, and comfortably modern appeal. It's square arms, soft cushions and simple lines make it compact enough to fit any space without sacrificing comfort. Available in a variety of configurations and multiple cushion options.
Features:
Eco-friendly hardwood frame
Eco-friendly high-density, high-resiliency cushioning
Removable leg
Rigid sheet webbing
Made in the USA
How long does it take for MGBW to deliver sofas?
Mitchell Gold + Bob Williams creates high-quality, custom-build items. As items are made to order, you can expect a shipping time of 10 to 12 weeks from the day you order.
How long do MGBW sofas typically last?
Considering the quality of materials and practices used by the manufacturer, it's reasonable to expect that MGBW sofas will endure their full expected lifespan, around 7 to 15 years.
Mitchell Gold + Bob Williams Policies
Mitchell Gold + Bob Williams does not accept returns on custom items, however, as-is items are available for return. Returns must be initiated within two days of receipt of the item and the customer is responsible for a 15% restocking fee and shipping costs.
MGBW delivery fees range from $179 to $199 based on the size and price of the item.
Trial & Returns: Must initiate return within 2 days of receipt of items
Financing: Yes
Warranty: Yes
Where It's Made: USA
Real Customer Reviews
We enjoyed reviewing Mitchell Gold + Bob Williams and think this brand is a great choice for shoppers:
Looking for furniture made in the USA.
Who prefer to shop online or in-store.
Who don't mind the long shipping window.
Here are some real positive reviews from MGBW customers
"I had a trouble-free purchase with MGBW. You gotta love their clean lines and the fact that most of their items are American made. One of these days when I become a lady who lunches, I will be coming back sans gift certificate to blow a huge wad of cash."
"The furniture here is stylish/chic, yet warm/comfortable. They also have some very nice accent pieces. We recently did a complete renovation and the staff here helped us with colors, style, etc. They tapped into exactly what I was after and made it happen. We had a minor issue with a piece upon delivery and this was quickly remedied – as a result, MGBW has gained a very loyal customer."
Here are some real negative reviews from MGBW customers
"Before visiting the store, I'd found a sofa online that I'd been wanting for a few mos. I initially called & was told it was sold out. The woman I spoke with told me to hold while she checked other stores & never came back so I hung up. I called back & she said she'd look out for it over the next few mos & call me if it was back in the store. Then she said 'but in honesty, I'll probably forget so you should just call back anyway'."
"We had two Mitchell Gold Alexa sofas which were slipcovered, detached pillow sofas. They were our shortest-lived sofas. The pillows slouched very quickly and I was forever trying to fluff them back into shape. The quality was no better than our Pottery Barn sofas, and I was convinced (perhaps wrongly) that they were the same manufacturer, but more expensive."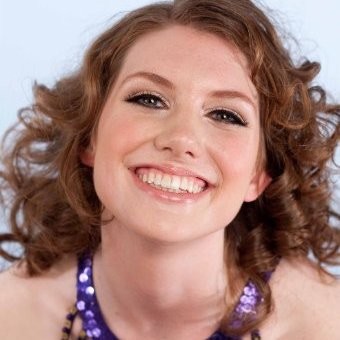 Writer with a background in ergonomics. Enjoys reviewing and discussing home furniture & clothing , that's comfortable and supportive for the entire family.